Marc Cain
Höchste Ansprüche an Design, Qualität, Materialien, neueste Verarbeitungstechniken und Passform verbunden mit viel Liebe zum Detail sind das Credo der internationalen Premiummarke Marc Cain. Seit 1973 verbinden die Kollektionen Sinn für Ästhetik und Kunst mit Lässigkeit und Natürlichkeit, innovativem Denken und Exklusivität. Eine große Rolle spielt dabei der Coordinates-Gedanke. Marc Cain versteht darunter das subtile Aufeinandertreffen scheinbar verschiedenartiger Einzelteile, die trotz Widersprüchen harmonieren und sich zu einem perfekt abgestimmten Outfit fügen.

Um die für Marc Cain bekannte Qualität sicherzustellen, erfolgt das Verstricken der Garne und die Veredelung der Stoffe in Deutschland. Stoffe, Gewebe, Jerseys und Strickgarne kommen direkt aus Italien bzw. sogar aus Japan.

Marc Cain Damenmode reflektiert den Zeitgeist mit ganz eigenem Stil und Klasse, das macht sie unverwechselbar und individuell.


The number one priority of the international premium company Marc Cain, is to ensure the highest standards with attention to detail when it comes to design, quality, materials, the latest processing techniques and fit. Since 1973, the collections combine a sense of aesthetics and art with casualness and a natural look, innovative thinking and exclusivity. The Coordinates thought plays a significant role here. Marc Cain not only understands Coordinates to be a perfectly coordinated outfit, but, above all, as the subtle meeting of seemingly different individual pieces.

In order to ensure quality and desired comfort for which Marc Cain is renowed, the knitting of the yarns and the finishing of the fabrics take place in Germany. Fabrics, like the woven materials, jerseys and knitting yarns come directly from Italy or Japan.

Marc Cain womenswear reflects the spirit of the time with its own style and class making it distinctive and individual.
Adresse
Derendorfer Allee 12, 40476 Düsseldorf, Deutschland
Website
Telefonnummer
News
Marc Cain Fashion Mask
What made you smile today?
Die Marc Cain Kampagne zur Wiedereröffnung der Stores heißt "What made you smile today?". Marc Cain möchte seinen Kundinnen mit dieser Kampagne ein Lächeln ins Gesicht zaubern. Mode soll Spaß machen und für viele Happy Moments sorgen! Dieses positive Lebensgefühl will Marc Cain mit seinen Kunden teilen. Das Key Visual mit Kussmund als Liebesbotschaft zieht sich durch die komplette Kampagne.
Zum Start präsentiert Marc Cain stylische Fashion- Masken für alle Modebegeisterten, die perfekt auf das Lieblings-Outfit abgestimmt werden können.
Die coolen Masken kommen in den Marc Cain typischen Prints und Farben. Sie zeigen sich zum Beispiel mit exotischem Leo-Druck, farbenfrohem Blüten-Design oder dem wilden Leo-Wulf-Print, den auch männliche "Fashionistos" gerne tragen werden. Ein Teil der Einnahmen fließt als Spende in den Corona-Nothilfefonds des Deutschen Roten Kreuzes.
What made you smile today?
The Marc Cain campaign to reopen the stores is called "What made you smile today?". With this campaign, Marc Cain wants to put a smile on the faces of his customers. Fashion should be fun and provide many happy moments! Marc Cain wants to share this positive attitude to life with his customers. The key visual with kissing mouth as a love message runs through the entire campaign.
At the start Marc Cain presents stylish fashion masks for all fashion enthusiasts, which can be perfectly matched to the favourite outfit.
The cool fashion masks come in the typical Marc Cain prints and colours. They show themselves for example with exotic Leo print, colourful flower design or the wild Leo Wulf print, which even male "fashionistos" will love to wear. Part of the proceeds will be donated to the Corona emergency aid fund of the German Red Cross.
CPD 2020 Düsseldorf
SPRING/SUMMER 2020
Sunday, 26th January 2020 | 11 am – 6 pm
Monday, 27th January 2020 | 10 am – 6 pm
Hall 30 | 4.03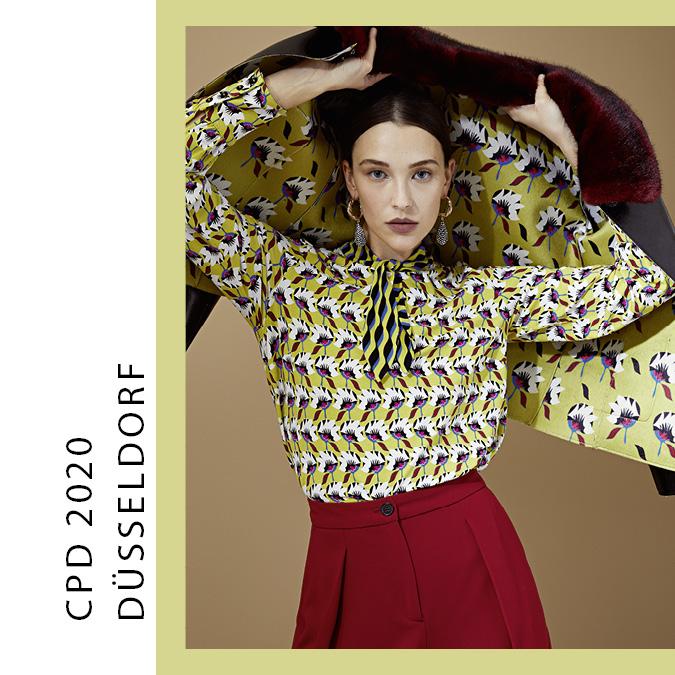 Gallery Shoes
Gallery Shoes | Kaltstahlhalle D20
Sonntag, 01. März - Dienstag, 03. März 2019
Gallery Shoes | Kaltstahlhalle D20
Sunday, March 1st - Tuesday, March 3rd 2019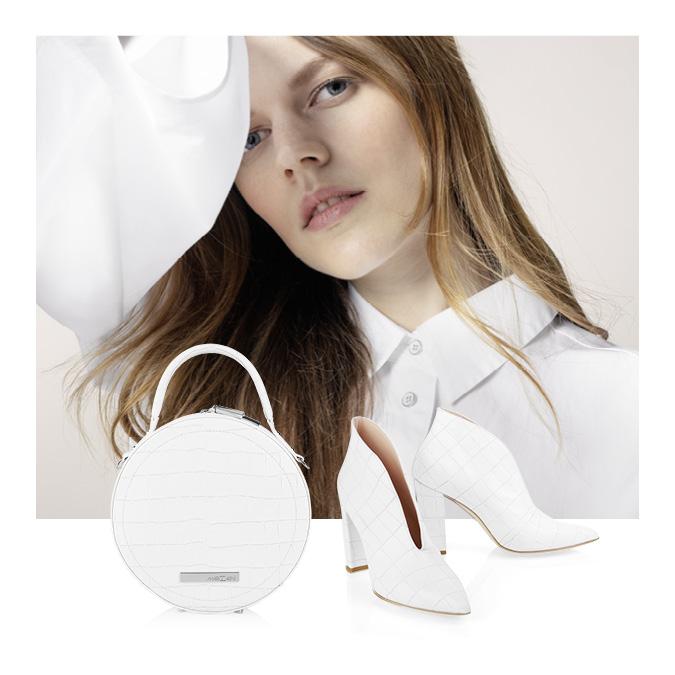 CPD 2019 Düsseldorf
SPRING/SUMMER 2020
Sunday, 21th July 2019 | 10 am – 6 pm
Monday, 22th July 2019 | 10 am – 6 pm
Hall 30 | 4.03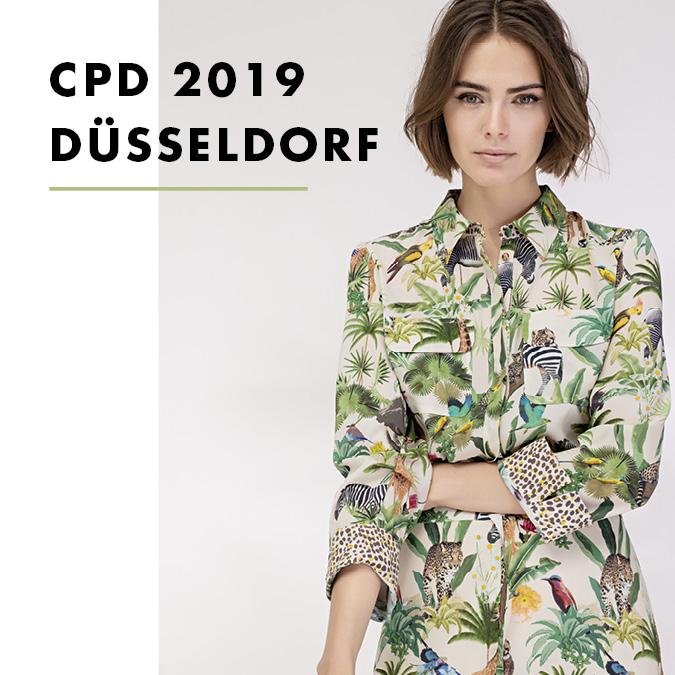 Fashion Show Berlin Spring/Summer 20 Livestream
Am 02. Juli um 19.00 Uhr präsentiert Marc Cain bei der Fashion Show in Berlin die Frühjahr/Sommer 2020 Kollektionen. Wer nicht vor Ort sein kann, hat die Möglichkeit, die Show live auf Facebook (https://www.facebook.com/marccain.corporation), Instagram (http://instagram.com/marccain) oder unserer Website (https://www.marc-cain.com/Marc-Cain-Fashion-Show-Berlin/) zu verfolgen. Mit vielen bekannten VIP special Guests sind glamouröse Momente auf dem Red Carpet garantiert!
On 2nd of July, at 7.00 pm, Marc Cain will be presenting its Spring/Summer 2020 Collections at the Fashion Show in Berlin. Everyone who will not be able to attend this occasion in person will have the opportunity to watch the show live on facebook (https://www.facebook.com/marccain.corporation), Instagram (http://instagram.com/marccain) or our website (https://www.marc-cain.com/en/Marc-Cain-Fashion-Show-Berlin/). With many well-known VIP special guests, plenty of glamorous moments on the red carpet are guaranteed!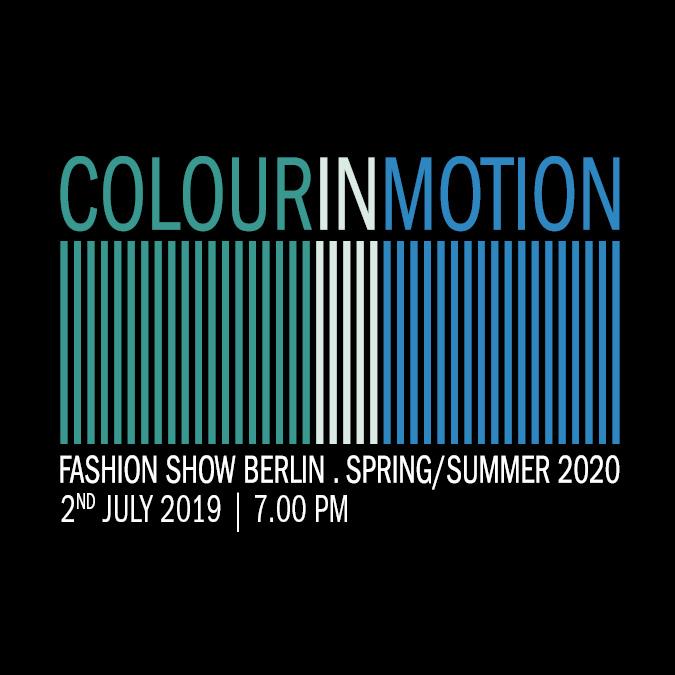 Von Herzen schenken – die limitierte Charity-Muttertagstasche "Help"
Zum Muttertag 2019 launcht Marc Cain die limitierte "Help-Bag": Eine kleine runde Tasche aus geprägtem Leder mit integrierter Nylon Shopping Bag, die ihren Namen nicht nur ihrer Funktion als perfekter Einkaufshelfer verdankt. Sie ist auch eine Unterstützung für Kinder, denn 50 % des Nettogewinns werden an Plan International gespendet.
Die Kinderhilfsorganisation setzt sich in mehr als 70 Ländern für die Rechte von Mädchen und Jungen und die Gleichstellung der Geschlechter ein – einem Herzensanliegen von Marc Cain. Die "Help Bag" wird exklusiv zum Muttertag online sowie in ausgewählten
Marc Cain Stores und Marc Cain Outlets erhältlich sein.
Marc Cain Highlights Fall/Winter 2019 Sports:
Paris mon amour – der Easy Chic der Französinnen war eine der Inspirationen für Marc Cain Sports im nächsten Herbst/Winter. Feminine Elemente mit wesentlichen Einflüssen aus der Sportswear bestimmen das Bild.
Paris mon amour – the effortless chic of the French – this was the source of inspiration for the looks featured in the Marc Cain Sports collections for next Fall/Winter. Feminine elements with essential influences from sportswear set the tone.
Marc Cain Highlights Fall/Winter 2019 Collections:
Marc Cain Collections ist im Herbst/Winter geprägt von einer intensiven, tonangebenden Farbigkeit. Inspiriert von smartem Brit Chic und dezentem
Genderplay richtet sich die Kollektion an starke, selbstbewusste Frauen.
Marc Cain Collections is characterised by intensive, tone-setting colours in Fall/Winter. Inspired by smart Brit-chic and subtle gender-play, the Collections are geared towards strong, self-confident women.
Marc Cain Highlights Spring/Summer 2019 Sports:
Fashion und Sportswear werden in dynamischen Einklang gebracht. Elemente aus der Functional Wear verbinden sich mit femininen Farben, floralen Mustern und Strick zu modernen Streetstyles mit Sports-Spirit.
Speed it up! embodies a dynamic union of fashion and sportswear. Functional-wear elements meet feminine colours, floral patterns and knit. This adds up to street styles with a modern sporty spirit.
Marc Cain Highlights Spring/Summer 2019 Collections:
Bei den Frühjahr/Sommer Kollektionen stehen eine starke Farbigkeit und der Einfluss aus verschiedenen Kulturen und Ethnien im Vordergrund. Besonders der afrikanische Kontinent dient als Inspirationsquelle für Muster, Designs und Details.
Strong colours and the influence of different cultures and ethnicities are at the forefront of the Spring/Summer Collections. Africa in particular served as a source of inspiration for patterns, designs and details.
Gallery Shoes
Gallery Shoes | Kaltstahlhalle D14
Marc Cain Show | Sonntag, 10. März und Montag, 11. März 2019
11.00 Uhr | 13.00 Uhr | 15.00 Uhr | 17.00 Uhr
Gallery Shoes | Kaltstahlhalle D14
Marc Cain Show | Sunday, March 10th and Monday, March 11th 2019
11 am | 1 pm | 3 pm | 5 pm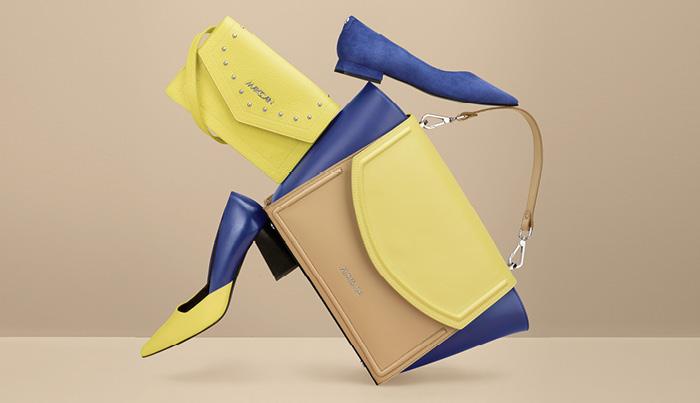 "Modebusiness Award" geht an Marc Cain / Fashion business award goes to Marc Cain
Für besonderes Engagement am Mode- und Wirtschaftsstandort Düsseldorf zeichnete der Ideengeber des Awards, das Fashion Net, Marc Cain im Januar dieses Jahres mit dem "Modebusiness Award" aus. Modeunternehmen, Messeveranstalter, Groß- und Einzelhändler sowie Designer kamen auf Einladung des Oberbürgermeisters Thomas Geisel zusammen, um Marc Cain als diesjährigen Preisträger des Modebusiness Awards zu ehren. Mit dem Modebusiness Award werden jedes Jahr Kreative und Impulsgeber der Düsseldorfer Modebranche für ihr besonderes Engagement an der Rheinmetropole geehrt. Helmut Schlotterer nahm den Preis persönlich entgegen.
In seiner Laudatio betonte Klaus Brinkmann, Vorstandsvorsitzender des Fashion Net, den nachhaltigen Erfolg des Unternehmens und der Marke in schwierigen Zeiten des Modehandels. "Marc Cain ist ein positives Beispiel dafür, dass es auch in Zeiten des Umbruchs und der Verunsicherung möglich ist, kontinuierlich und auf höchstem Niveau ein unverkennbares und unverwechselbares Design zu schaffen und Kollektionen mit dem Anspruch an hohe Qualität und mit großer Zuverlässigkeit erfolgreich an den Handel und den Kunden zu verkaufen."
Fashion Net has awarded Marc Cain with a prize for showing special commitment to fashion in the business location of Dusseldorf. The fashion business award (Modebusiness Award) was bestowed to the brand in January. Fashion companies, trade fair organisers, wholesalers and retailers as well as designers attended the event by special invitation from the Lord Mayer Thomas Geisel, and all guests honoured Marc Cain as this year's winner of the business award. Every year, a creative head and/or trendsetter from the Dusseldorf fashion industry is selected to receive the business award for their outstanding commitment to the Rhine metropolis. Helmut Schlotterer was present to receive the Award in person.
In his laudation, Klaus Brinkmann, Chairman of the Board for Fashion Net, stressed the long-lasting success of the company and the brand in the difficult times facing the fashion business. "Marc Cain is a positive example illustrating that even in times of change and insecurity, it is possible to continually create unique and distinct design to the highest standards and collections, which meet the highest quality as well as successfully and reliably selling them to retailers and customers."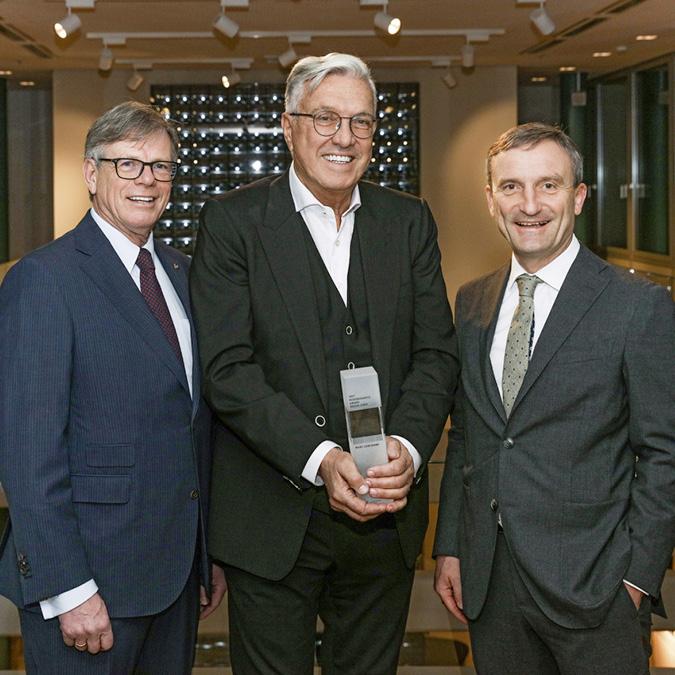 published a new statement
20.02.2019
Marc Cain gratuliert Dirk Büscher!
Der Inhaber der Marc Cain Agency Düsseldorf wurde zum neuen Vorstandsmitglied des Fashion Net Düsseldorf e.V. gewählt. Damit tritt er die Nachfolge von Philipp Kronen an. "Ich habe die wichtige Arbeit von Fashion Net e.V. immer schon sehr gern unterstützt, da ich es richtig finde, den Modestandort so umfassend strategisch zu positionieren und so viele Aktivitäten umzusetzen. Als Vorstand werde ich beruflich wie auch persönlich mein Bestes geben, um die Themen der Landeshauptstadt Düsseldorf in Sachen Mode noch mehr zu pushen.", sagt Dirk Büscher über seine neue Position.

Marc Cain congratulates Dirk Büscher!
The owner of the Marc Cain Agency Düsseldorf has been selected as a member of the board for Fashion Net Düsseldorf e.V. With this appointment, he succeeds Philipp Kronen. "I've always gladly supported the good work done by Fashion Net e.V. because I think it is important to comprehensively and strategically position a fashion location and undertake so many activities. As a board member, I will personally and professionally endeavour to further promote the fashion topics in the state capital of Düsseldorf.", stated Dirk Büscher on his new position.